About Us
Masterol Foods is a manufacturer, marketer, importer and distributor of premium quality vegetable oils, processing aids and ingredients for the food service and food manufacturing industries.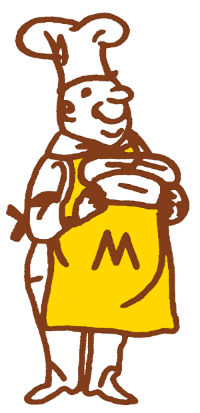 At Masterol we pride ourselves on:
Being true food enthusiasts with a genuine interest in our customers and the food they produce
Our ability to supply consistently high quality products for use in a wide range of applications
Our ability to draw upon a wealth of experience and knowledge to provide responsive technical and logistics capabilities
Innovative equipment for the storage and handling of bulk oils and the application of ingredients and processing aids
A combination of these factors means Australian commercial and industrial food manufacturers need look no further to satisfy their food oil and processing aid requirements.
Veedol Lubricants Australia

Masterol's sister company, Veedol Lubricants Australia, has been involved in the import, manufacture, marketing and distribution of industrial oils and lubricants for over 50 years. Veedol carries a wide range of industrial lubricants. From automotive to mining and industry, Veedol has the products and technical knowledge to assist in selecting the correct lubricant for a given application.
Locations
Masterol has production facilities in New South Wales and Queensland. Our NSW site is certified to FSSC22000 Standards, whilst our QLD site is HACCP certified.
Masterol's head office and NSW manufacturing facility is located in Whitebridge on the Eastern side of picturesque Lake Macquarie (near Newcastle and the Hunter Valley), while our Queensland facility is in the Carole Park industrial estate near Brisbane. Both facilities are well placed to serve customers in capital city and regional areas.
Orders:
Email:


Phone: +61 2 4942 2361
Fax: +61 2 4943 7688
Sales and Technical Enquiries:
Please direct all sales and technical enquiries to our head office.
New South Wales (Head Office):
Postal Address:
PO Box 416
Charlestown
NSW 2290 Australia
Site Address:
1 Teran Cl
Whitebridge
NSW 2290 Australia
Phone: +61 2 49 422 361
Fax: +61 2 4943 7688
Email:

Queensland:
Site Address:
1 Antimony St
Carole Park
QLD 4300 Australia
Phone: +61 7 3271 3140
Fax: +61 7 3271 3306
Email: