Sweetbeam
Sweetbeam is a release agent suitable for use with products including liquorice. Sweetbeam has been designed to grease moulds, sheets, racks and other equipment used in the confectionery industry using either automatic or manual spraying equipment.
Sweetbeam maintains its fluidity when subject to very low temperatures. It is especially effective when used as an anti-sticking and glossing medium for slab licorice, where it provides an attractive gloss while at the same time reducing evaporation and protecting the liquorice from becoming dull.

Application
Sweetbeam is intended to be applied by automatic spraying systems. It may also be applied by hand spraying systems or by brushes or rollers. Usage rates are dependent upon the characteristics of the finished product as well as application method and desired results.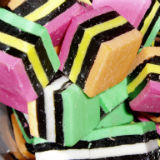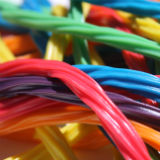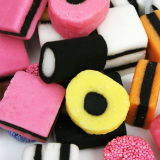 This email address is being protected from spambots. You need JavaScript enabled to view it. to request product TDS or MSDS