Grillkote
Grillkote is designed to ensure release of meat, poultry and fish from conveyors used in continuous manufacturing operations. It features high heat resistance, minimising the build-up of sticky residue on surfaces to which it is applied.
Grillkote assists in the smooth flow of meat, fish and poultry products through production lines. It forms a barrier between the product and the conveyor, ensuring collagen in the meat does not cause sticking and tearing and significantly reducing losses and cleaning effort.

Application
Grillkote may be sprayed or brushed onto conveyors or directly onto the product itself to prevent sticking prior to, during and after the cooking process.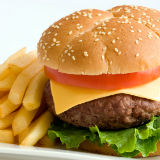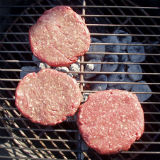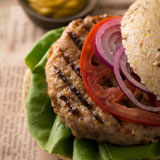 This email address is being protected from spambots. You need JavaScript enabled to view it. to request product TDS or MSDS