Liquicote BK
Liquicote BK is a ready to use glazing agent designed for application onto baked products such as sweet dough buns and loaves, croissants and pastries. It is non-tacky, clear and improves the appearance and palatability of the product it is applied to. It is of a consistent viscosity to ensure adhesion and for droplets to merge and form a continuous film.
Glazing agents for bakery products consist of many variations, traditionally including sugar, water, egg, milk and possibly spices and flavourings. Traditionally they are made in the bakery directly prior to use. Many glazed bakery products are pre-packaged, with the packaging coming into direct contact with the product. Traditional glazes, which are often sticky, tend to impact upon presentation of the product.
While having proved effective in the past, modern marketing conditions require more rigorously controlled manufacture and functionality of product for human consumption.
Products have to withstand a wide range of temperature conditions, storage conditions and transportation, and be free of bacterial and mould growth. As well, they must be free of allergens which include egg and milk. Liquicote BK has been designed with these factors in mind, resulting in a versatile and resilient bakery glaze which is free from allergens.
Application
Designed to be applied by a number of methods including wash, by hand spray or continuous automatic spray systems. Suitable for a wide range of baked foods including sweet dough buns and loaves, as well as croissants, pastries, fruit flans and specialty cakes.
It imparts antioxidant and anti-microbial properties and a barrier to prevent migration of water and moisture loss. When applied as directed, it provides quick drying time and eliminates tackiness. Flavour is bland to slightly sweet. It has the ability to incorporate flavours. Liquicote BK can be used to achieve adhesion of inclusions to the surface of bakery products.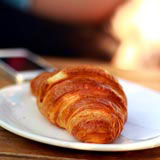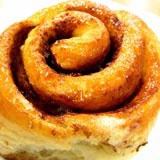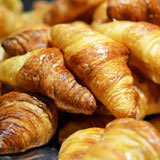 This email address is being protected from spambots. You need JavaScript enabled to view it. to request product TDS or MSDS