Shellglaze Series
The Shellglaze series features glazing and sealing agents suitable for chocolate panning and hard and soft sugar panning. Traditional shellac based confectioners varnish and wax based confectioners varnish are available.
Products include Shellglaze 300, Shellglaze 300C and Shellglaze SSPA. In chocolate panning applications, Shellglaze products are often used in conjunction with other Masterol Foods products such as Liquicote precoating agents and Speedigloss water-based glazes.
Glazing agents perform many functions, including:
Enhance the gloss
Protect the gloss
Act as a moisture barrier
Prevent blocking
Extend shelf life
Shellglaze 300 and Shellglaze 300C
Shellglaze 300 and Shellglaze 300C are composed primarily of Shellac and Alcohol and are typically known as Confectioner's Varnish. They are used in the production of panned confectionery and chocolate products.
Shellac-based glazing and sealing agents ensure stability of the gloss in high temperature and high humidity environments. They also protect against the influence of other factors such as wide variations in temperature and damage from packing lines. A number of grades are available, ensuring flexibility to meet conditions imposed by a range of manufacturing environments.
Shellglaze SSPA
Shellglaze SSPA is a wax-based glazing agent which is designed for sugar panning applications where atomised wax powders are often used, such as in the manufacture of jelly beans. Shellglaze SSPA is designed to allow faster throughput than waxes and also helps to address WHS and cleanliness issues which may be caused by the use of atomised powders.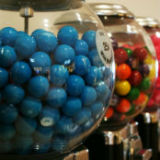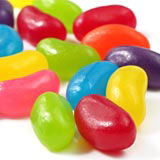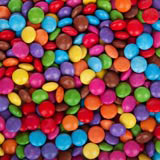 This email address is being protected from spambots. You need JavaScript enabled to view it. to request product TDS or MSDS